8 Easy Steps to integrate Filemaker & Alliance Phones
In the following tutorial we are going to show you how you can implement "Click-to-call" option in Filemaker using our custom-build Alliance Phones Call Manager.
Although the steps are straightforward we assume that you have basic understanding of Filemaker functionality.
1. Download the Alliance Phones Call Manager from here
2. Locate the setup files proceed through the installation
??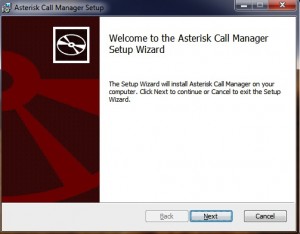 3. Choose "Typical" Version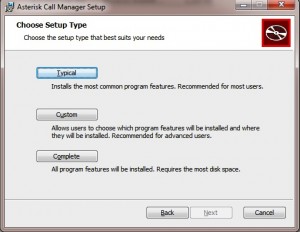 4. Locate the Alliance Call Manager in your Start Menu Bar.

5. Input the server name and the extention/account that you accquire through us in the following window.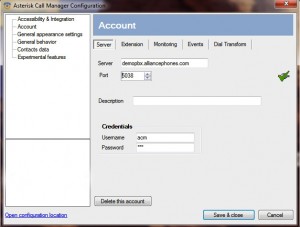 6. Type your account in the second tap "Extension" in the following format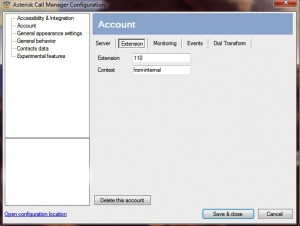 7. Open "Filemaker" and setup button in the following format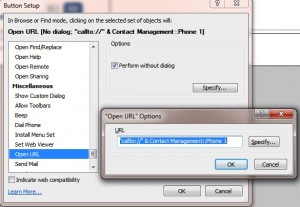 In our example we used "Contact Management" as table and "Phone 1" as field in table.??
8. Congratulations! You're ready to make one-click calls through the button you just setup.

In our case our logo is the button. By clicking the logo either our hardphone or soft-phone would ring and it will automatically dial the number in the field. In the example above that would be 866-358-0969.
?