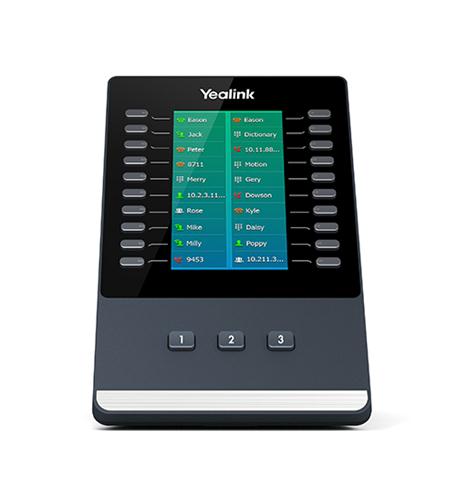 Specification summary:
4.3″ 272 x 480-pixel color screen
Color icons for rich visual experience
20 physical keys on each page with dual-color LEDs
Three independent control keys with illuminated LED for fast switching pages
Supports up to 3 modules daisy-chain
Stand with 2 adjustable angles
Applies to Yealink T5 Series (SIP-T58V/SIP-T58A/SIP-T56A/SIP-T54S/SIP-T52S/T53/T53W/T54W/T57W)
© 2020 AlliancePhones All Rights Reserved. AlliancePhones and the Alliance Phones are trademarks of AlliancePhones. Other third party marks and logos displayed on this page are trademarks of such respective third parties.