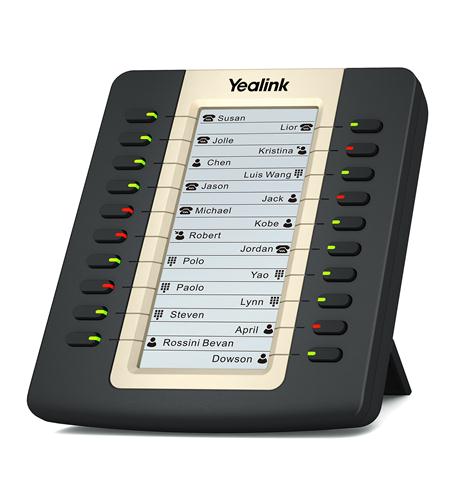 Specification summary:
Use with Yealink T27G and T29G SIP Phones
20 physical, dual-color LED programmable keys
18 additional keys available
Programmable keys enable users to partake in advanced call functions such as: BFL list, multi-person conferencing, call
forwarding, LDAP, XML browser functionality
Stand with two adjustable angles
Two or less expansion modules can be powered by the host phone
Supports up to six modules
© 2020 AlliancePhones All Rights Reserved. AlliancePhones and the Alliance Phones are trademarks of AlliancePhones. Other third party marks and logos displayed on this page are trademarks of such respective third parties.