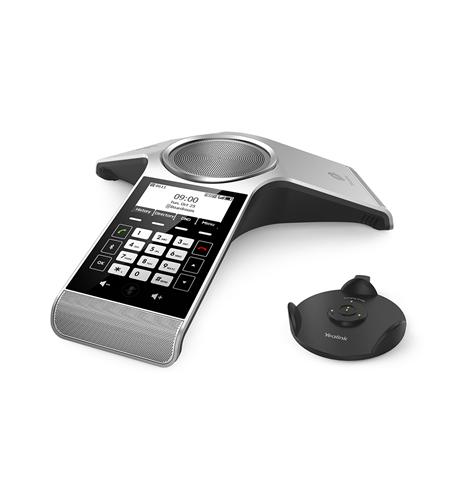 Specification summary:
3.1" 248×120-pixel graphical LCD with backlight
Built-in rechargeable Lithium battery
Up to 24-hour talk time
Up to 15-day standby time
3.75-hour charging time
Built-in 3-microphone array
Optima HD voice, full duplex technology
20-foot (6-meter) and 360-degree microphone pickup range
Yealink Noise Proof technology
5-way conference call
Connect to PC via Micro USB port
Connect to mobile phones via Bluetooth
Hybrid UC meeting
Call recording via Micro SD card
Sensitive touch keypad
Upgrade Over-the-Air (OTA)
Can operate alone for applications such as Bluetooth or Micro USB into computer
Must work in conjunction with Yealink W60B Base Station for SIP operation.
© 2020 AlliancePhones All Rights Reserved. AlliancePhones and the Alliance Phones are trademarks of AlliancePhones. Other third party marks and logos displayed on this page are trademarks of such respective third parties.