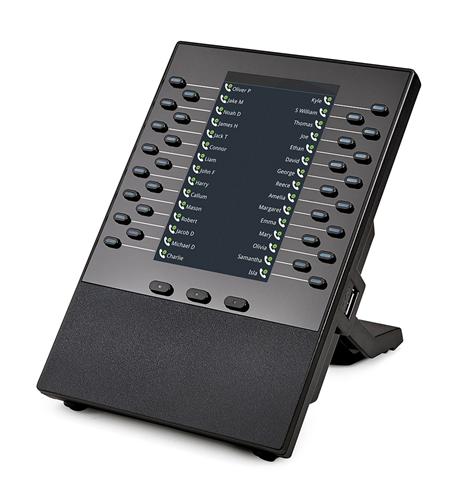 Specification summary:
Ease of use—Large, high resolution 5.0" screen with programmable line keys that provide an simple, intuitive user interface
Ease of installation—Setup is fast and easy, as signaling and powering are provided by the VVX 450 host phone
Increase productivity—Provides advanced call handling capabilities with a visual experience that simplifies contact management
Leverage previous IT infrastructure investment— Maximize your Polycom VVX 450 business IP phones by equipping them with EM50, turning them into fully-enhanced personal desktop solutions
© 2020 AlliancePhones All Rights Reserved. AlliancePhones and the Alliance Phones are trademarks of AlliancePhones. Other third party marks and logos displayed on this page are trademarks of such respective third parties.