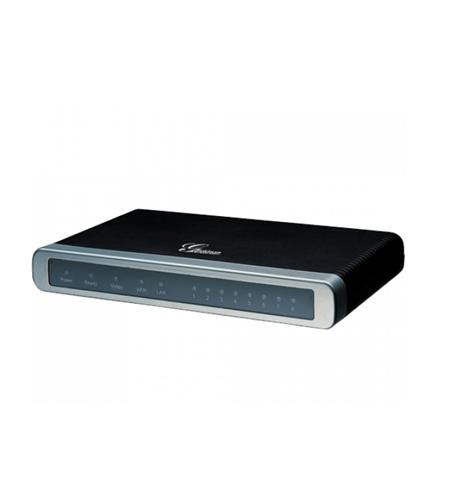 Specification summary:
Grandstream GXW FXO IP Analog Gateway with 4 ports
Designed and tested for full interoperability with leading IP-PBXs, soft-switches and SIP-based environments
Manageability, a simple configuration, superb voice and video quality and feature rich functionality
Based on open industry standards
Video surveillance port
External power supply
Two RJ-45 ports 10/100 Mbps (switched or routed)
TFTP and HTTP firmware upgrade support
Multiple SIP accounts (choice of 3 profiles per account)
Programmable PSTN line settings for different countries/regions
1 or 2 stage dialing
Caller ID
G.168 – echo cancellation
Flexible DTMF transmission: In Audio, RFC2833, SIP Info or any combination of the 3
Selectable, multiple LBR coders per channel
T.38 Fax compliant
GSGXW4104
© 2020 AlliancePhones All Rights Reserved. AlliancePhones and the Alliance Phones are trademarks of AlliancePhones. Other third party marks and logos displayed on this page are trademarks of such respective third parties.