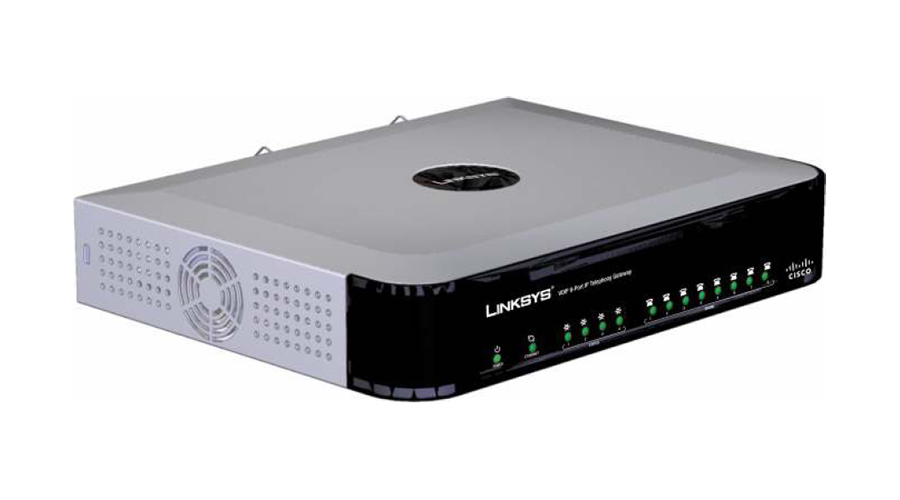 Specification summary:
Connect up to eight analog devices to your IP network, such as fax, standard phone, or overhead paging system
Continue to use existing analog phones on your VoIP system
Excellent for IP Centrex deployments, providing remote provisioning and support for dynamic, in-service software upgrades
Clear, high-quality voice communication, using standards based voice codec's and quality of service
Eight voice ports (RJ11) for analog phones or fax machines
Impedance agnostics: eight configurable settings
Call waiting, cancel call waiting, call waiting caller ID
Caller ID with name and number (multinational variants)
Caller ID blocking
Call forwarding: no answer, busy, all
Do not disturb
Call transfer
Three-way conference calling with local mixing
Message waiting indication-visual and tone based
Call return
Call back on busy
Call blocking with toll restriction
Delayed disconnect
Distinctive ringing-calling and called number
Off-hook warning tone
Selective/anonymous call rejection
Touch-tone phone keypad configuration with interactive voice response (IVR)
Fax: G.711 pass-through or real-time fax over IP via T.38 (T.38 support is dependent on fax machine and network/transport resilience)
© 2020 AlliancePhones All Rights Reserved. AlliancePhones and the Alliance Phones are trademarks of AlliancePhones. Other third party marks and logos displayed on this page are trademarks of such respective third parties.