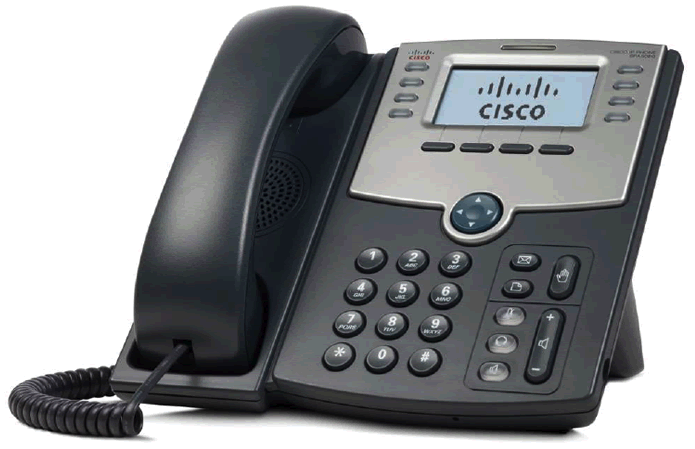 Specification summary:
Full-featured 8-line business-class IP phone supporting Power over Ethernet (PoE)
Monochrome backlit display for ease of use, aesthetics, and on-screen applications
Connects directly to an Internet telephone service provider or to an IP private branch exchange (PBX)
Wideband audio for unsurpassed voice clarity and enhanced speaker quality
Easy installation and highly secure remote provisioning, as well as menu-based and web-based configuration
Supports up to two Cisco® SPA 500S Expansion Module, adding up to 64 additional buttons*
Supports both Session Initiation Protocol (SIP) and Smart Phone Control Protocol (SPCP) with the Cisco Unified Communications 500 Series for Small Business
© 2020 AlliancePhones All Rights Reserved. AlliancePhones and the Alliance Phones are trademarks of AlliancePhones. Other third party marks and logos displayed on this page are trademarks of such respective third parties.