Place a caller on hold while you transfer them or you need to buy some extra time.
Transfer a call to another Extension with an announcement.
Transfer a call directly to another number or extension.
Get your call connected to the correct endpoint. It eliminates the confusion and gives you ultimate freedom in deciding where calls go and how your company calling options are organized.
The message-waiting indicator appears as a light on your phone, indicating that you have a new voicemail message.
Call waiting allows users to see when a second call is coming in while they're on another call. Users can answer the new call if they wish to.
Broadcast a message to all of your colleagues at the same time.
Reach your party much faster, just by dialing their extension.
Allows you to dial any employee's extension just by using their name.
Once a number has been blacklisted, all calls from that number will be automatically rejected and the phones will not ring when the blacklisted number calls you.
Users are able to receive calls from any PSTN, VoIP, or cellular caller with a standard format number (7-10 digits).
Make outbound calls to anyone outside of your PBX by dialing the standard format for local, national, or international numbers.
Dial the last called/received number.
Aka DND. All calls will go to voicemail automatically, without the phone ringing.
Receive the actual voice recording + transcription sent straight to your email.
You have the option to either record your own message or upload your existing one which will be played back to your customers while they are onhold.
Using our Automated Auto Attendant you can easily automate the route of calls internally and/or externally. You can easily customize the recorded greetings and onhold music/recordings to reflect holidays, new promotions or menu options.
Send/Receive texts from your online portal and/or mobile app. Inbound texts can be also sent to your email.
Create your voicemail and/or IVR recordings by writing a transcription, which will be turned into automated voice.
Based on "Nomorobo" which won the FCC prize for fighting robocalls.
Ring everyone in a particular group when the caller dials a certain number/extension.
Never miss a call. Get your calls forwarded to any number when you are not in the office.
Live status of the available agents and those currently on a call.
Two or more parties speaking together in a conference call.
Create as many conference rooms as you would like and have up to 25 people per room.
Distribute the same amount of calls to each agent so no employee sits idle.
Manage your entire phone system from the User Interface.
Build a strong and sophisticated call-flow configurations with more menu options.
Direct each number to a specific Call Rule.
Allows you to divert calls coming to you from a specific number to another person, extension, or dial plan.
Share a phone number across multiple devices in your company.
Park your calls and then retrieve them from any phone device your business has.
Appear local to any area code number that you call.
Use your personal extension from any phone in the company by entering your unique code in the phone.
Allows calls to be routed based on the incoming caller ID.
Pay for as much as you are using (metered pricing).
Pay per minute for the phone(s) / extension(s) which you are not looking to use often.
Enables you to drop in on live calls to speak with both the caller and the agent.
Listen to any live call.
Speak to your agent without the caller being able to hear you.
Unlimited minutes US/Canada
Choose An Ideal Plan For You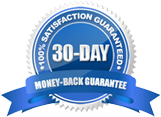 Unlimited Minutes

Rich PBX Features

No Initial Setup Fees

Monthly Contract
Unlimited Minutes

Rich PBX Features

No Initial Setup Fees

Monthly Contract
Unlimited Minutes

Rich PBX Features

No Initial Setup Fees

Monthly Contract
Sign Up For Free Demo
Get A Free Temporary Number

Unlimited Free Calling For 30 Days

Start Testing

Share Your Thoughts
Powered With Features

Basic Features
Caller ID Management
Call Control based on Inbound number
Call Forwarding Control
Caller ID
Online Fax
Speed Dial
Intercom
Custom Greetings
Individual Call Logs
Contact List
E911 Service
Missed Call Indicator
Call History

VoiceMail
Voicemail Forwarding
Custom Greetings
Voicemail Transcription
Voicemail Recordings

Cloud PBX
Cloud Contact Management
Extensions
Group of Extensions
Call Transfer
Presence Monitoring
Time Conditions
Pre-Call Announcement

Call Manager
Call Rules
Call Recording
Call Screening
Call Logs
Call Statistics
Call Analytics

Integration
Microsoft Outlook
Filemaker
SugarCRM
Robust APIs

Phone Numbers
Toll-Free Numbers
Local Numbers
Porting available
International Calling
"And Much More…"
Note:
Unlimited Plans apply to United States and Canada only
Additional Local Numbers $5/month
Additional Toll-Free Number $5/month
Porting Phone Numbers $15/number
All Inclusive SLAs